July 2023
Use biometrics to log in to the portal!
Logging in to the Dokobit portal has never been so easy and quick! Dokobit app users can now use biometric authentication to complete their login on the desktop quickly and securely.
The way it works is familiar to most of the users as it is similar to other authentication methods; this time, however, no PIN code is required.

Before you start, make sure you have the Dokobit app installed on your phone, and that your phone supports the biometrics functionality (e.g. faceID or fingerprint).
Initiate logging into the Dokobit portal.
Choose Biometrics as a verification method.
Enter your email address.
You will see a 4-digit code on your login screen.
Your phone will be prompted to show you the same code.
Once you check the code, it is safe to use your chosen biometric method – faceID or fingerprint.
Once your phone confirms successful authentication, you will be logged in to the portal on the desktop while the app will close automatically.
The best part – it only takes a few seconds.
But wait, is it safe?
Biometric authentication is a powerful technology that minimises the risk of data breaches, hacker attempts, and other cyber dangers. It also avoids the need for users to memorise passwords or PINs by utilising distinctive traits. As a result, biometric authentication provides a more secure and convenient method to log in to your Dokobit account.
If you haven't used the Dokobit app yet, there are more reasons to try it out: sign documents on the go, get real-time updates and notifications, scan physical documents, and so much more.
Scan to download the app now: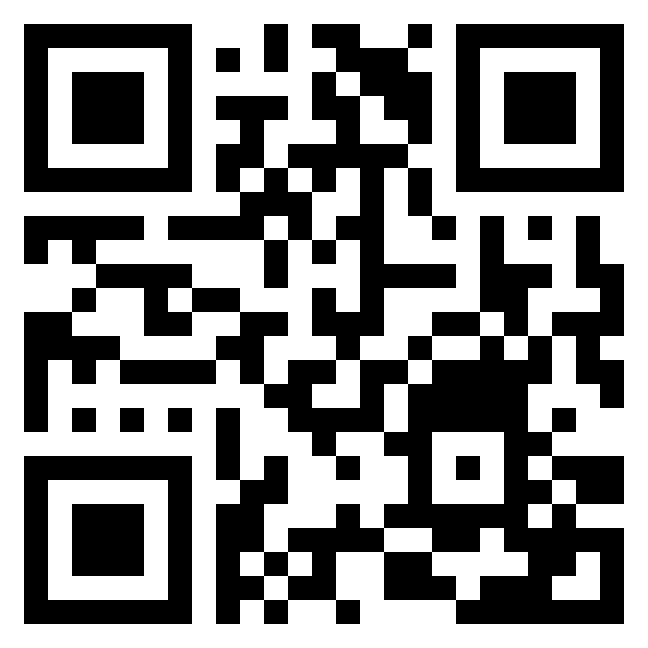 ---
March 2023
Dokobit portal now covers the entire EEA
We are celebrating a huge milestone – Dokobit portal now covers the entire European Economic Area (EEA) with secure qualified signing means!
Nationals from EEA countries can now register on the Dokobit portal using the email OTP (one-time password) method. Meanwhile, citizens from countries supported to this date will continue using their existing eID tools.
Once registered, users from newly supported countries will be able to sign documents using video-based identification methods by ElectronicID and Swisscom. It is a simple and, in most cases, quick process that requires what most users already have on hand: a smartphone, a personal identification document, and a computer with an internet connection. This process issues a qualified certificate for electronic signature, and once onboarded, a person can continue using a Qualified Electronic Signature for 2-5 years without repeating the process.
To see the list of supported eIDs by country, click here.
---
January 2023
Steer clear of repetitive tasks by creating form templates
Updated: All paid plan users can use the Form templates feature regardless of their role. Read more.
Form templates are a way to simplify your day-to-day operations. Business and enterprise account owners and admins can create form templates and share a link with other parties to sign them in a few easy steps:
Upload a pdf;
Drag and drop necessary empty fields in the document (you can add a text field, checkbox, radio button, or select/multiple select option);
Share it within your organisation or with other parties by copying and pasting the link;
Simple as that!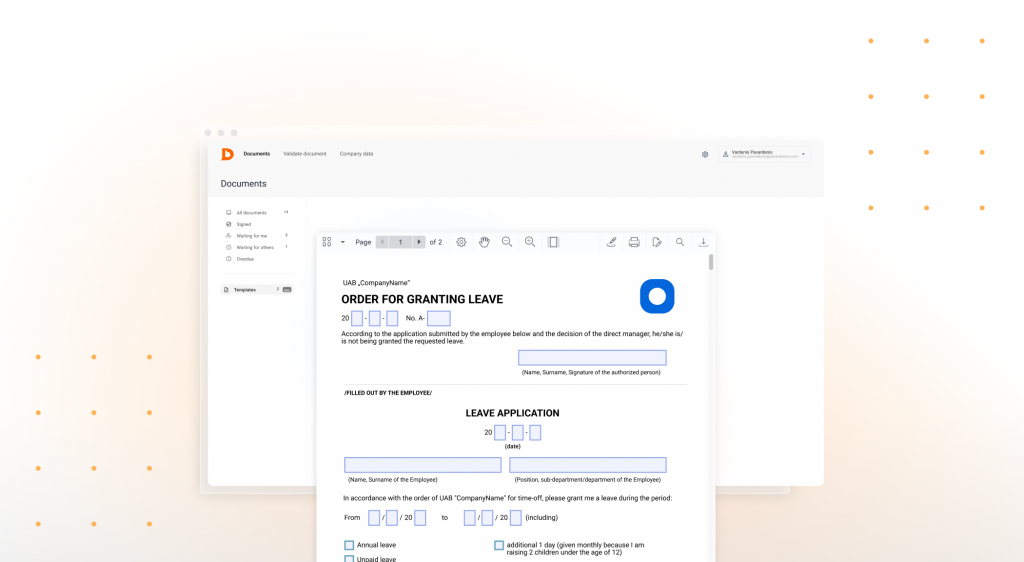 Business and Enterprise account owners and admins can save templates and share them within their accounts to be later managed by their team members. Imagine all the time saved from tedious tasks!
A shared form can be filled out and signed more than once, and each time it is, a signed document is saved to your Dokobit account.
If a template is not completed and ready for publishing – it can be saved as a draft for changes to be made later.
---
January 2023
Swisscom and iDIN as new signing solutions in Dokobit Portal
Dokobit portal now supports two new solutions that enable more users to collect signatures from clients, partners and businesses internationally.
Swisscom allows easy document signing for Swisscom account holders in Germany and Austria while creating a possibility for new signees in the DACH region and Italy (more countries to follow) to onboard and sign via video identification. It is a simple and, in most cases, quick process that requires what the majority of users already have on hand: a smartphone, a document, and a computer with an internet connection. Once onboarded, a person can continue using an electronic signature for 2-5 years without repeating the process. Swisscom onboarding solution comes as an alternative to Electronic IDentification for signature collection.
Meanwhile, iDIN, a digital identity service offered by Dutch banks, opens up ways to sign documents for users from the Netherlands. They can sign documents in Dokobit portal using Swisscom (for QES) and iDIN (for AES) solutions.
In addition, users from Germany, Austria and the Netherlands can create Dokobit accounts by verifying their email address or phone number via OTP (One Time Password). Nationals of these countries will be able to create and sign documents, collect and validate signatures.
---
October 2022
Document scanning feature
Dokobit app now supports document scanning! Scan your physical documents, sign and share them with others in a few simple clicks.
Any document or image can be scanned and converted to a PDF file. You can sign it yourself or share it with others to be approved, signed or accessed only.
Even if the other party sends you a paper document, save time and store it in the Dokobit portal. Try it out:
Open Dokobit app, tap "+" at the bottom or Upload new in the Quick actions.
Ensure the signed document format is set to PDF and select Scan.
Position the document in the centre of the screen so that all of its corners will fit in the view. When the scanner finds the document, scanning will begin. If you prefer scanning manually, click Auto at the top right corner. Tip: You have an option for multi-page scanning, which allows you to combine multiple scans into a single PDF.
After you have scanned all necessary pages, click Save.
Create a name for your document. Optionally, you can assign this new document to any category previously created in the portal, adjust the annotation position, require only a qualified electronic signature, or set a deadline.
In the next step, you will be able to add participants. After that, select Create.
That's it. The document has been created and is ready to be signed!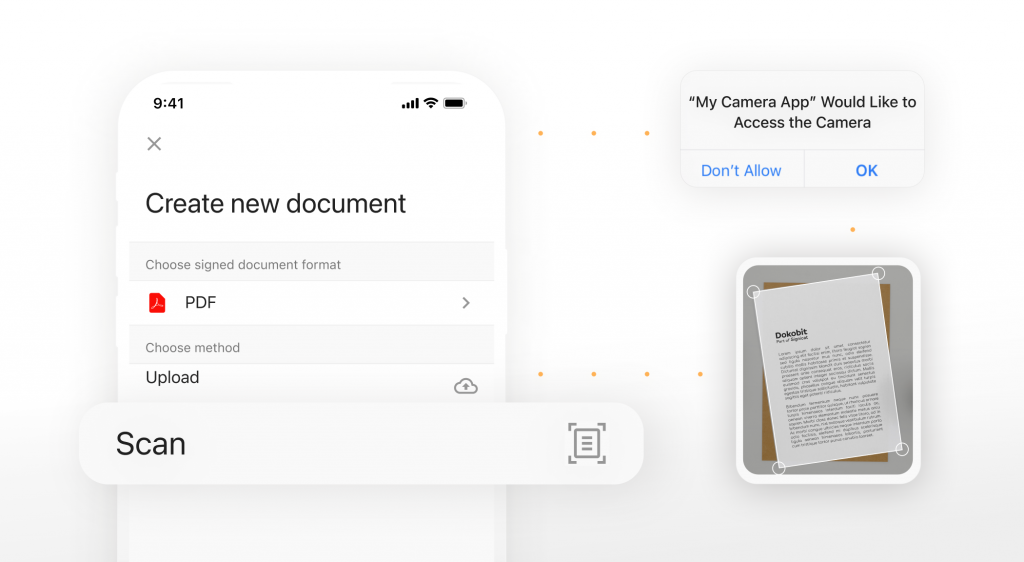 Haven't got a chance to use Dokobit mobile app yet? Download it here.
---
October 2022
Branding self-setup
Dokobit users can now customise the e-signing experience for their partners and clients and connect with signatories using their branding, including logos and colours.
Discover an easy way to cultivate more profound customer relationships and build trust each time your client signs a document. Custom branding reflects your brand and is a way to ensure signers that documents sent to them are legitimate and directly from your company.
This feature has been upgraded to make it more convenient for every client with a Business and Enterprise plan to use it on their own. It's simple: select Company branding under the Company data section in the portal, add your company logo, choose brand colours and watch the magic happen.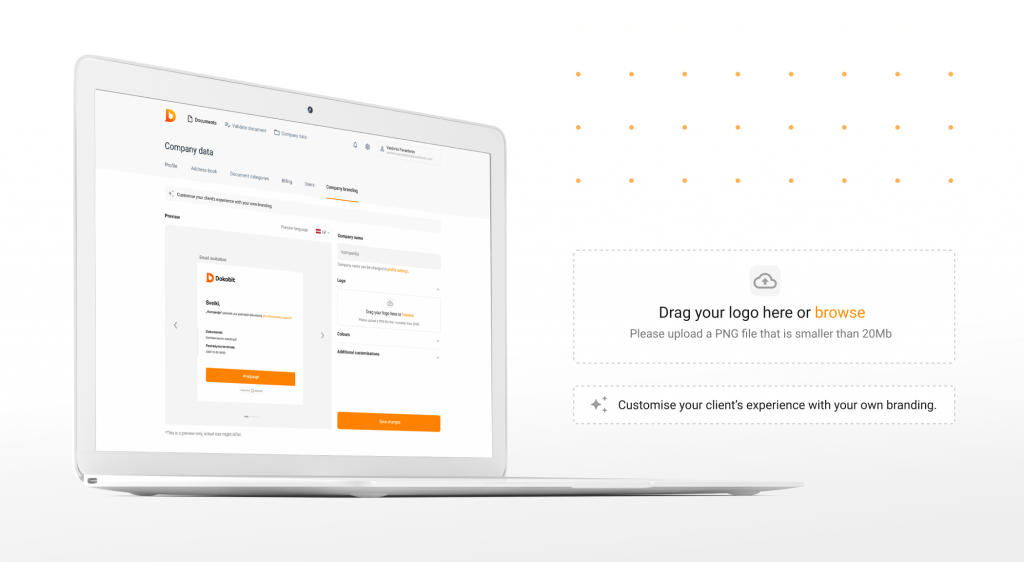 Dokobit for teams
Are you looking for an e-signing solution for your team? A smooth document signing process, neatly organised documents and intuitively easy data management are the features your team, customers, and partners will appreciate. Read all about it here: Features for business | Dokobit
This post is also available in: Lithuanian Estonian Icelandic Latvian