Great news! Dokobit users can now customise the e-signing experience for their partners and clients and connect with signatories using their branding, including logos and colours.
Discover an easy way to cultivate more profound customer relationships and build trust each time your client signs a document. Custom branding reflects your brand and is a way to ensure signers that documents sent to them are legitimate and directly from your company.
This feature has been upgraded to make it more convenient for every client with a Business and Enterprise plan to use it on their own. It's simple: select "Company branding" under the "Company data" section in the portal, add your company logo, choose brand colours and watch the magic happen.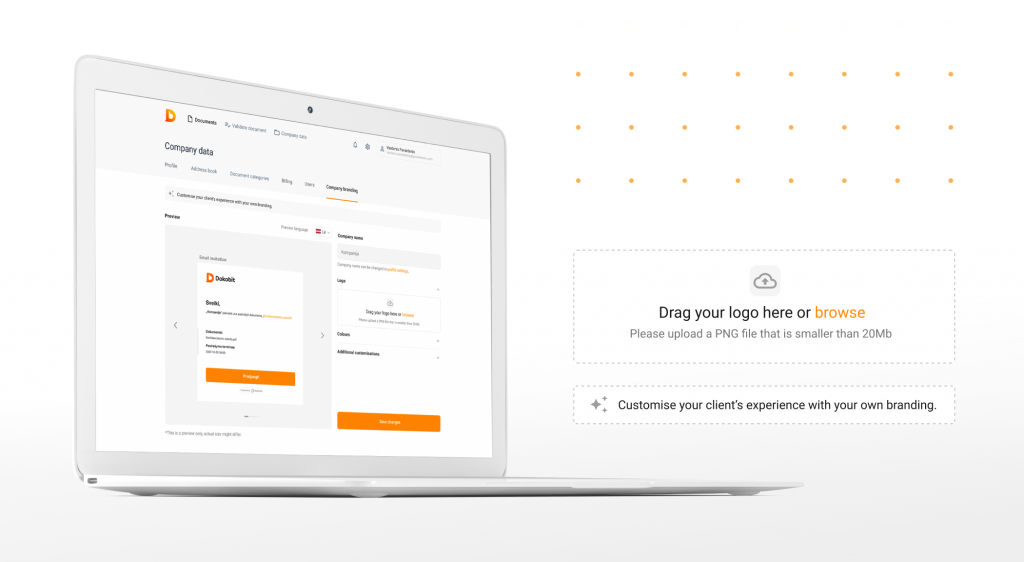 Dokobit for teams
Are you looking for an e-signing solution for your team? A smooth document signing process, neatly organised documents and intuitively easy data management are the features your team, customers, and partners will appreciate. Read all about it here: Features for business | Dokobit
This post is also available in: Lithuanian