From the 1st of October 2020 SK will completely stop offering the service for creating signatures, validating signatures and creating signed containers. There are several options on the market for these services, and Dokobit is one of them.
What are your options with Dokobit?
Dokobit provides various integrable services for businesses and public institutions including document signing, signature validation and authentication with Mobile ID — all DigiDocService has provided for their clients up until now.
Authentication with Dokobit's Identity Gateway
Dokobit's Identity Gateway is an integrable ready-made solution with a full user interface: login window, language localisation, possibility of your branding and all the eID tools you need in one window. It enables you to provide a unified login experience by embedding the solution right into your website or app.
Although user interface is already prepared, you can easily customise what Gateway looks like by applying custom styles using CSS. You can also localise user interface to Dokobit supported languages including Estonian, English and others.
Our solution supports a variety of eIDs in various countries including Mobile ID, Smart-ID, national identity cards, e-Residency card and others. By choosing Dokobit Identity Gateway, you will be able to configure any eID you want to enable for your customers with a click of a button, no separate integrations of different eIDs are required.
Also, an important thing for you is that our solution is easy to maintain: you won't have to worry about technical changes in eIDs infrastructure because we take care of that from our side. This means that if any of eID providers releases any updates or other changes, you won't need to apply them into your systems.
Also check: Documentation | Code examples | Pricing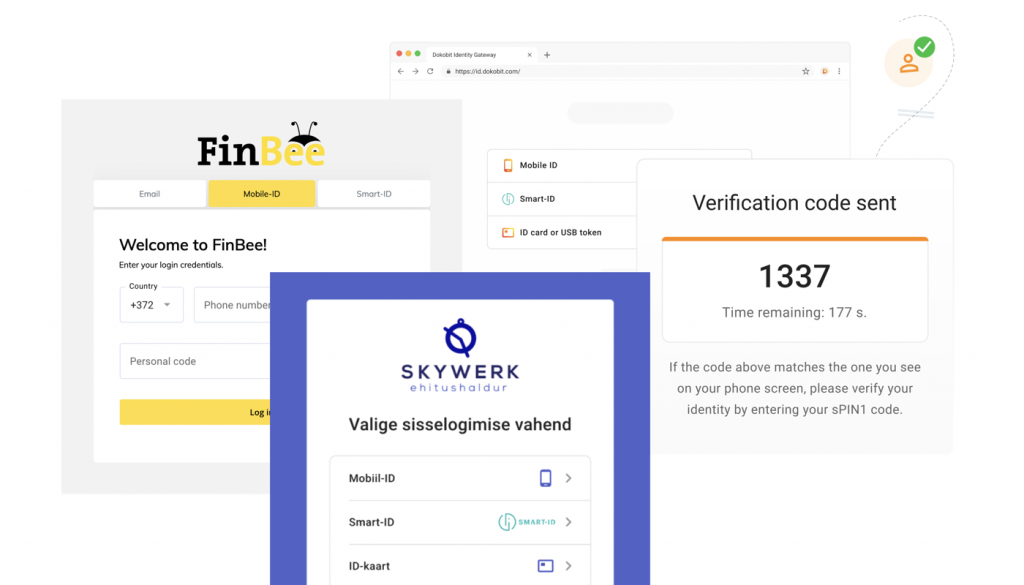 Signing with Dokobit's Documents Gateway
Dokobit's Documents Gateway is a full-featured web application which can be integrated into your own system. With it, you can enable your users to sign documents directly on your site.
It also allows you to fully customise what Gateway looks like by applying custom styles using your own CSS. With custom CSS, the integration will look as an integral part of your own system to provide the best user experience for your users. One more benefit is that the interface and messages can be set to the preferred language that Dokobit supports including Estonian, English and others.
Also, all the signature part is set. There is no need to think about how the document is previewed and other relevant information fetched for the signing part. It has already been taken care of. Just plug it into your service and you are ready to start signing documents. In addition, you will be able to see all the information the signature and its certificate contains: signing time and purpose, certificate owner, issuer and validity period.
The Documents Gateway also offers things like sequential signing which is useful in cases when the same user needs to sign a few documents in a row. You can also change signees in any stage of document signing. It is especially useful when someone is on vacation or doesn't work at the company anymore.
Dokobit supports all widespread electronic document formats such as ASiC-E, PDF, BDoc, EDoc, ADoc. Dokobit uses qualified timestamps in all document signings in order to ensure security against forgery and backdating.
Also check: Documentation | Code examples | Pricing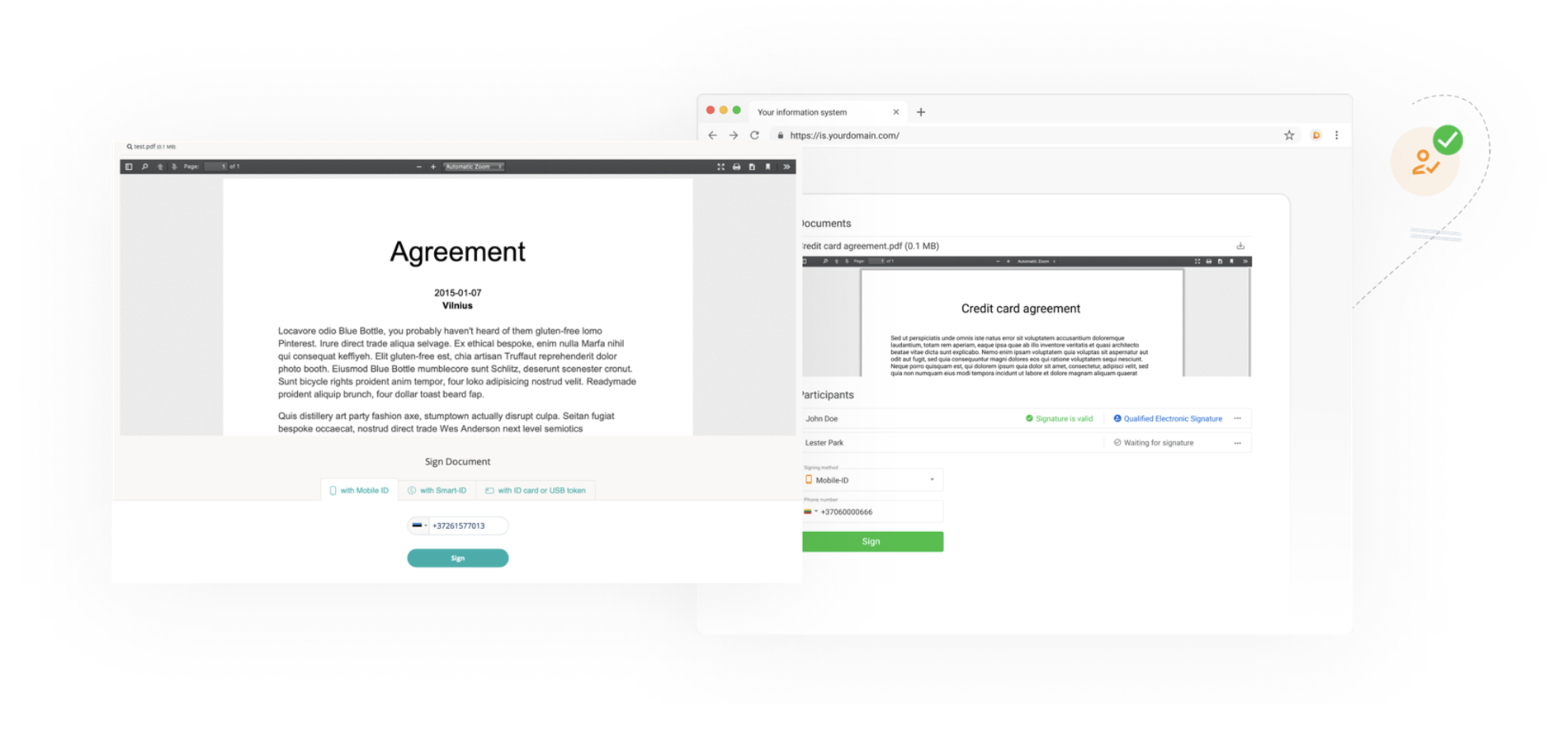 Signature validation with Dokobit services
In addition to signing services, Dokobit also provides signature validation. Validation allows you to verify electronically signed documents to check whether a document meets the standards for signature formats, certificate validation, certificate representation, associated signature containers and more.
Dokobit has been certified by eIDAS as a Qualified Trust Service Provider for Qualified validation service for Qualified electronic signatures and Qualified validation service provider for Qualified electronic seals which means that our validation service is trusted across the entire EU.
Also check: Documentation | Code examples | Pricing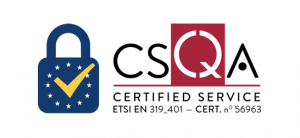 How do Dokobit's solutions differ from others?
Friendly pricing
Easy integration
Easy maintenance
Wide coverage (variety of eIDs, document formats)
More flexibility to build the way you want
Large size documents (up to 300 MB)
Proven integration process (sandboxes, developer guides, terms of services, pricing, etc.)
Interested or have more questions? Drop us a line and we'll get back to you with all the information you need.
This post is also available in: Estonian