Splendid news to those already automating daily business tasks with Microsoft Power Automate and those who've been waiting to set up Dokobit signing-related processes in Microsoft products! You can now integrate signature collection with Dokobit portal connector.
In collaboration with Sensa, an Icelandic professional and managed services provider catering a huge range of tech services, we've developed a connector that allows to start using Dokobit portal API in a simpler way, without having to integrate it into your own systems. The connector allows you to set up signature-gathering flows in a cloud-based Microsoft Power Automate platform.
How does it work?
First things first – a short reminder: Portal API is a solution for collecting signatures from third parties, and it is based on Dokobit document signing portal. Up until now, you could integrate it into your own systems with a few simple lines of code.
From now on, with the help of Dokobit portal connector, you can do it via Microsoft Power Automate in your already used Microsoft products, such as Sharepoint or others. In other words, the connector is an additional way to integrate Portal API.
With Dokobit portal connector, you can automate electronic signature collection processes for PDF and ASiC-E document format by setting up custom document workflows without having to do it manually each time. With this connector, you can easily manage document sharing, the sequence of signers, and document download straight to your information system.

The best part is that you don't have to worry about creating your own user interface or messages to signing parties from scratch as all of this is done using Dokobit portal UX. Once you upload a document and initiate signing, it all appears on the Dokobit portal, therefore, invited participants get an invitation email and sign received documents using the online UI of the Dokobit portal. Moreover, email notifications and a part of Dokobit portal UI can be styled with your company logo and brand colours.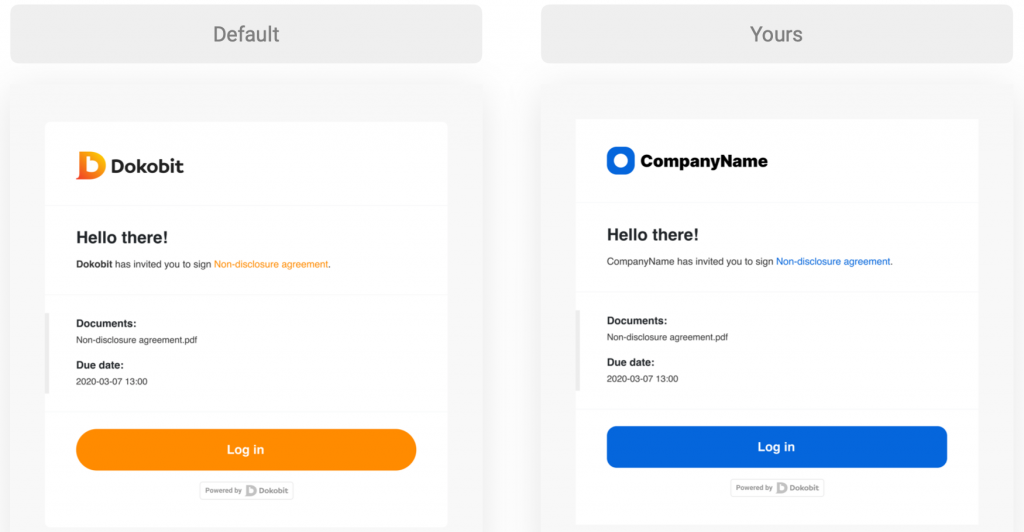 How to get started?
First of all, to be able to use this connector you have to have a paid Microsoft Power Automate account. If that is up and running, go ahead and contact us to get a test token. After receiving the test token, you can make integration and sign a contract. Then, schedule an integration review. Following a successful integration review, we will provide a production access token, and following this, you will be able to use signature-gathering automation using Dokobit portal connector!
Dokobit portal connector is the most useful for organisations that are familiar with Microsoft-based platforms and it helps to automate tons of highly repetitive signing tasks. Impatient to get on-board with integrating Dokobit portal connector? Learn more about the connector or contact us and request your access token right away.
This post is also available in: Lithuanian Estonian Icelandic Latvian