A few days have passed after our big news and we wanted to share with you our story behind the rebrand. A story of a total rethink of how we present ourselves to the world. It's not just a post stating the fact that we did it, but rather a whole story of how we got from one point to another. So dig in!
Why did we do it?
Let's get back in time a bit. Remember yourself when you were 15 or so. Every time you created a new email address or a new username on a social media account, the one thing you always wanted was to have an awesome name which represents you and is different from others. Because no one really used their real name or if they tried to, those obviously were already taken. And what's the fun to call yourself [insert your name]9988. So you probably just went with something like ifarted69 or SatanClaus. They are not necessarily bad but when you grow older, you probably see them in a different light and start thinking that maybe something more subtle would be more suitable. Or you just need something new because you've simply changed over the years.
Well, this is kind of what happened to us. In fact, ISIGN was our internal name at first and as at that time we couldn't think of anything better, we stayed with it and we forgot about it for some time. Once we started growing, we saw what was not so nice with this name. We had a lot of nicknames in fact. [i: sɪɡ.nə], [i: sɪŋ], [ai.siŋ], we could go on and on. And it was only the start. A bunch of other things followed — "i" before any word has become so popular that it didn't differentiate you anymore from just any brand. When we looked at our competition, we also saw that not only the "sign" part is popular in the name in this market but also even brand colours were similar — nearly everyone used blue.
All of that character just wasn't coming through in how we presented ourselves. As a company, we've undergone so much change, but our brand has lagged behind our achievements and rapid growth. Everything that represented ISIGN just wasn't us anymore — despite the serious things that we do, we are not that boring people and we don't always talk in technical terms as our web presented us. Our true identity used to be revealed only when we had started communicating with the clients. And people used to fall in love with us even more. So we decided it was time to transform from an ugly duckling that we felt we looked like to a beautiful swan that we really were.
How did we get here?
I. The lock-out
The need for changes has been growing for the past few years. This year has been a charm, apparently. Before any further actions, we needed a new name, a first step to distinguishing us in the market. So we locked ourselves for a two-day workshop out of town. This was our last hope as the whole team together and separately had already tried to think of possible names these past two or three years. Even for the new team members the first task used to be to think of and suggest a name. Nothing seemed right though.
So we were locked in a meeting room. What's next? We started searching for reliable techniques of how it's done. We found a huge amount of information and were a bit lost, but what did we expect, right? Well, we started using the techniques one by one and saw right away which suited us. So the analysis began. Not only of our name and brand identity but also of the entire market. Step by step we realised what we should avoid and which direction to go. The thinking process wasn't that easy either. Thousands of variants went through our minds (seriously, we even looked up the words in different languages — from African to Zulu, with certain meaning and without, we searched for towns and cities, we tried to combine the first and last parts of different words, we used name generators, from ninja names to alien names, characters, planets, movies, books, you name it. We're not kidding!).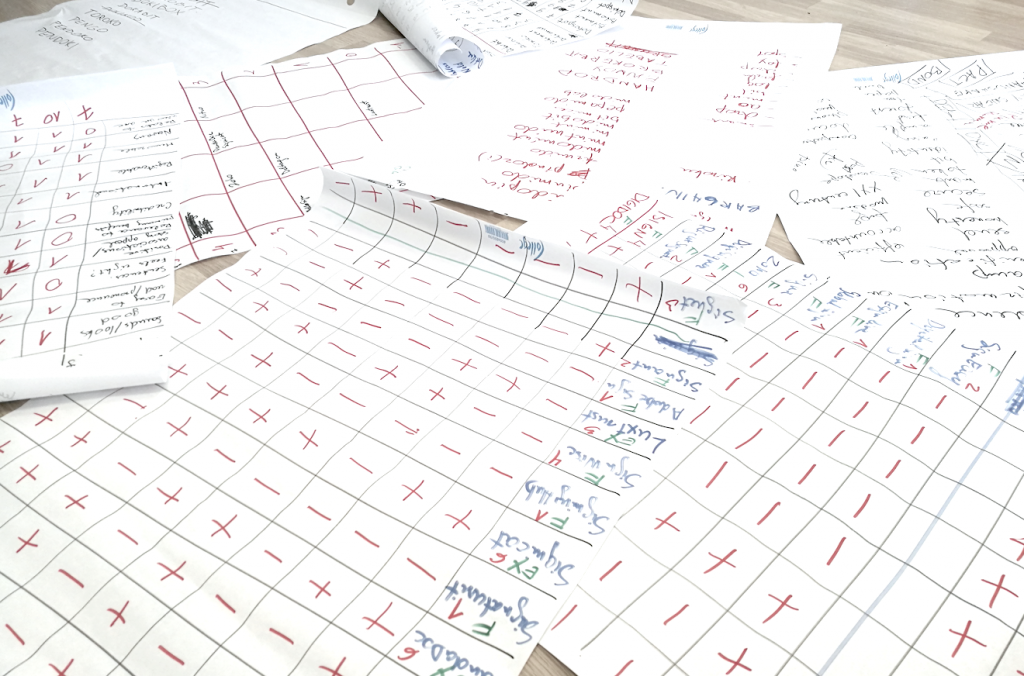 Despite the crazy process, we had a few favourite names but the next day that we looked at them, we understood they're not that awesome. And the time of our lockout was ticking. We managed to think of a few more. Listed the best ones, made evaluations based on sound, visual, reliability, pronunciation and a lot more points, and there it was. We had a winner — Dokobit. It seemed to be the most logical and most appealing option from all. The more we looked at it the following weeks, the more it grew on us. We were excited and scared of what will come next at the same time.
II. The agony of 50 shades 
For a moment there we were so happy that we thought we've done half of the job. Yeah, well, we started planning what should be done next and it turned out that the hardest part was still to come.
How should Dokobit look like? How do we imagine it? The colours, the fonts, new logo… These were the further questions we had to answer. For the logo idea and design, we asked for a help from our designer friend. Although we loved our sign in ISIGN's logo (passport/SIM card), it was clear that with the new name it doesn't work. The shape, the idea, everything. As our friend knew us and our style, he knew what would suit us. And he succeeded quite quickly. With the logo it was that simple.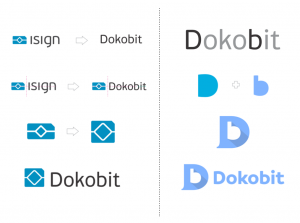 But… Where we still needed some thinking was the colours. It was a total pain in a neck! We tried the entire colour palette. 50 shades of green, yellow, red, pink, blue, purple, even black. Yet again we tried to turn to different methods and even colour psychology. But we looked at it from a different point of view. Every colour in logos has positive meanings and therefore any colour becomes the same because you can usually relate to almost all the meanings from different colours: trust, energy, loyalty, power, happiness, etc.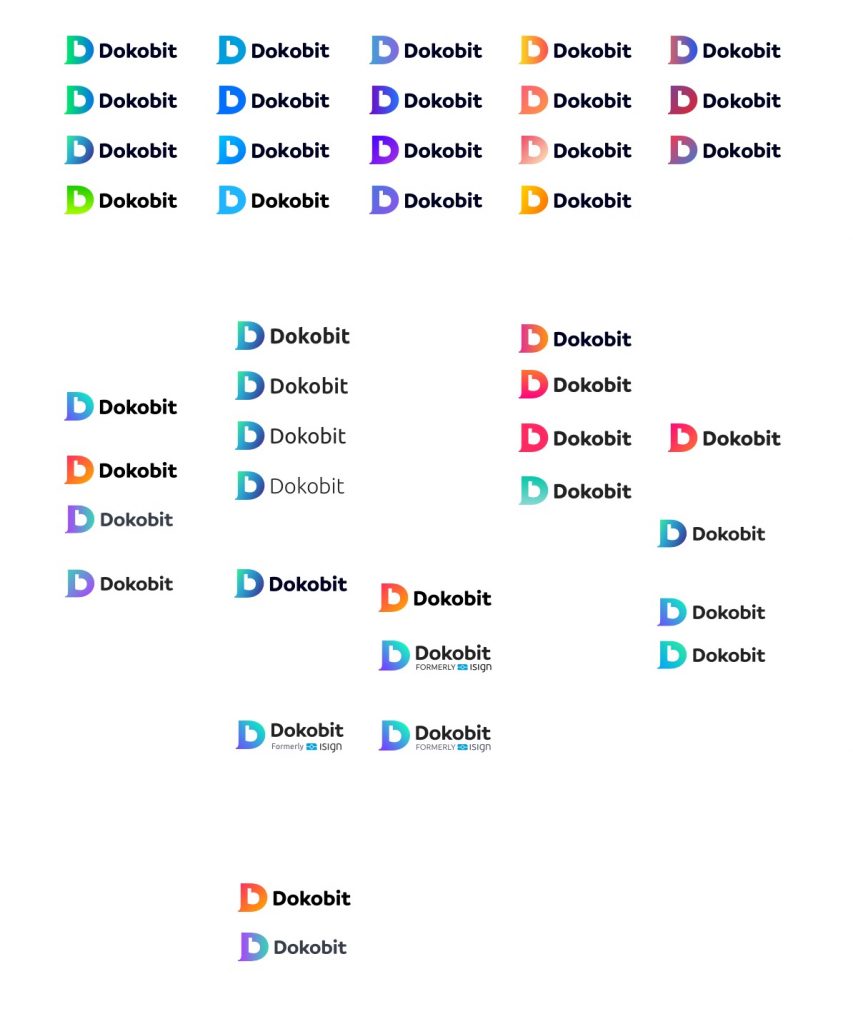 We then simply started looking at what looks good, modern and different than the rest of the market. We almost landed on a purple-mint gradient (some of us loooooved it but not all of us), but there were two issues. First, the purple colour that we chose was nice but it had basically no usage possibilities, i.e., on different colour palettes the colour looked differently, meaning that our logo could look dark purple, grey, blue, etc. Not cool. Another thing was that among a bunch of blue logos in the market the purple-mint mix didn't stand out that much. A bit, yes, but still similar to others.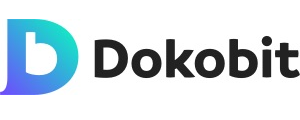 This is when we decided to go another direction and found red-yellow gradient mix basically resulting in orange. This choice screamed that we're different and as the colour is warmer, it definitely reflected us more than any other cold-like colour. The orange we chose associated with friendliness, openness, optimism, affordability but at the same time dedication, involvement, trust, and confidence — everything that we are.
III. The whole new look
Knowing who we are, how we want people to see us and how we should do that, we were ready for the next step of our adventure — the whole new website. The structure, the look, the content. All had to change in order to best represent who we really are.
The only thing we knew was that we needed to lighten up, to make the web simpler, cleaner, brighter. To make it fit to orange colour and our identity. Which also meant not only the visual changes but also the entire structure of the web and our wording had to change to meet our new look. With that in mind we started with the whole new structure, followed by the wireframes and of course the content. It took a while but when we were done, we felt really good about our representation.
Once we knew the structure and had the content, we hired an illustrator to help us with the visual part of the web — we knew exactly what kind of illustrations and where we wanted them. Janis Andžans, a Latvian graphic designer and illustrator who's worked with such brands as Google and Facebook, has agreed to help us. And we couldn't be more happy with the result!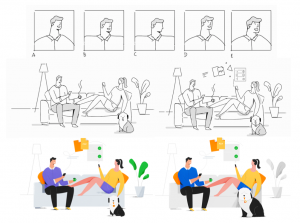 Oh, and somewhere in the design process, we came up with the cutest thing ever. For placeholders while designing our web we used random free illustrations from the internet. In the landing page, we put a person sitting on a sofa with a cat on their lap. Just for fun (you probably too have those moments when your brain thinks of stupid things cuz it needs a break) we put a collar with our D logo mark on a cat. It turned out to be a very nice detail. And then we started discussing what if instead of a cat we place a dog. Dogs symbolise guidance, protection, friendliness, loyalty, and affection. Those are all the qualities that we have and offer to our clients. That's how a dog named Dogobit came to our new brand's life and stayed. Our cat lovers were a bit grumpy at first, obviously, but they came around.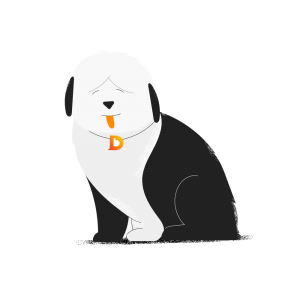 IV. The result
4 months later here we are — totally refreshed and with a lot of fun stories behind the changes. But more importantly — happy to have a totally new brand identity which we feel represents who we really are. Although a little time has passed, we've already heard people calling us Dokobit and it feels so damn good!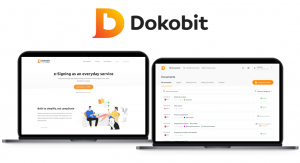 This post is also available in: Lithuanian Icelandic